Hello!
Here's what's new this week.
What's new
NEW!
See the matching invoice inside an order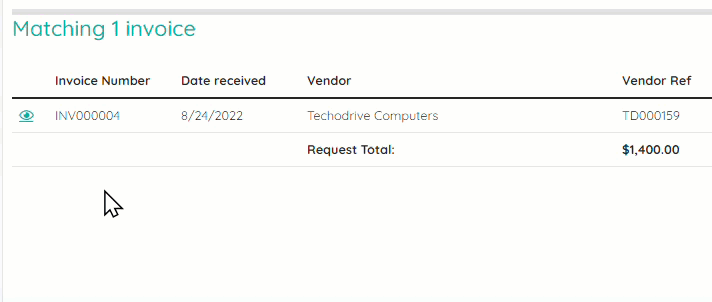 We've added an invoice preview button on the order summary page to give you quick access to the order's matching invoice.
Just open an order that's matched to an invoice, click the eye button in the bottom-left under the matching invoice header, & a preview of the invoice PDF appears.
NEW!
Link a credit note to an invoice

You can now link a credit note to an invoice, giving you & other users clarity over what transaction a credit note is related to.
Just open a credit note from any tray, open the Actions menu in the bottom-right, & click Link Invoice.
A list of invoices from the same supplier appears. Just select the correlating invoice & click Link.
A record & details of the credit note being linked to the invoice will now appear on the Documents & Timeline page of both the credit note & invoice.