Hello!
Here's what's new in Compleat this week.
What's new
NEW!
An update on our makeover!
You might be aware that we've been sprucing up the Compleat user interface to make it easier on the eye & a more intuitive experience for our customers.
We're grateful for all the honest feedback we've already had, & we're pleased to tell you that we're closer than ever to perfecting our Compleat-ly new look & feel!
If you've been keeping an eye on our progress, you will have seen the new modular homepage we've been trying out: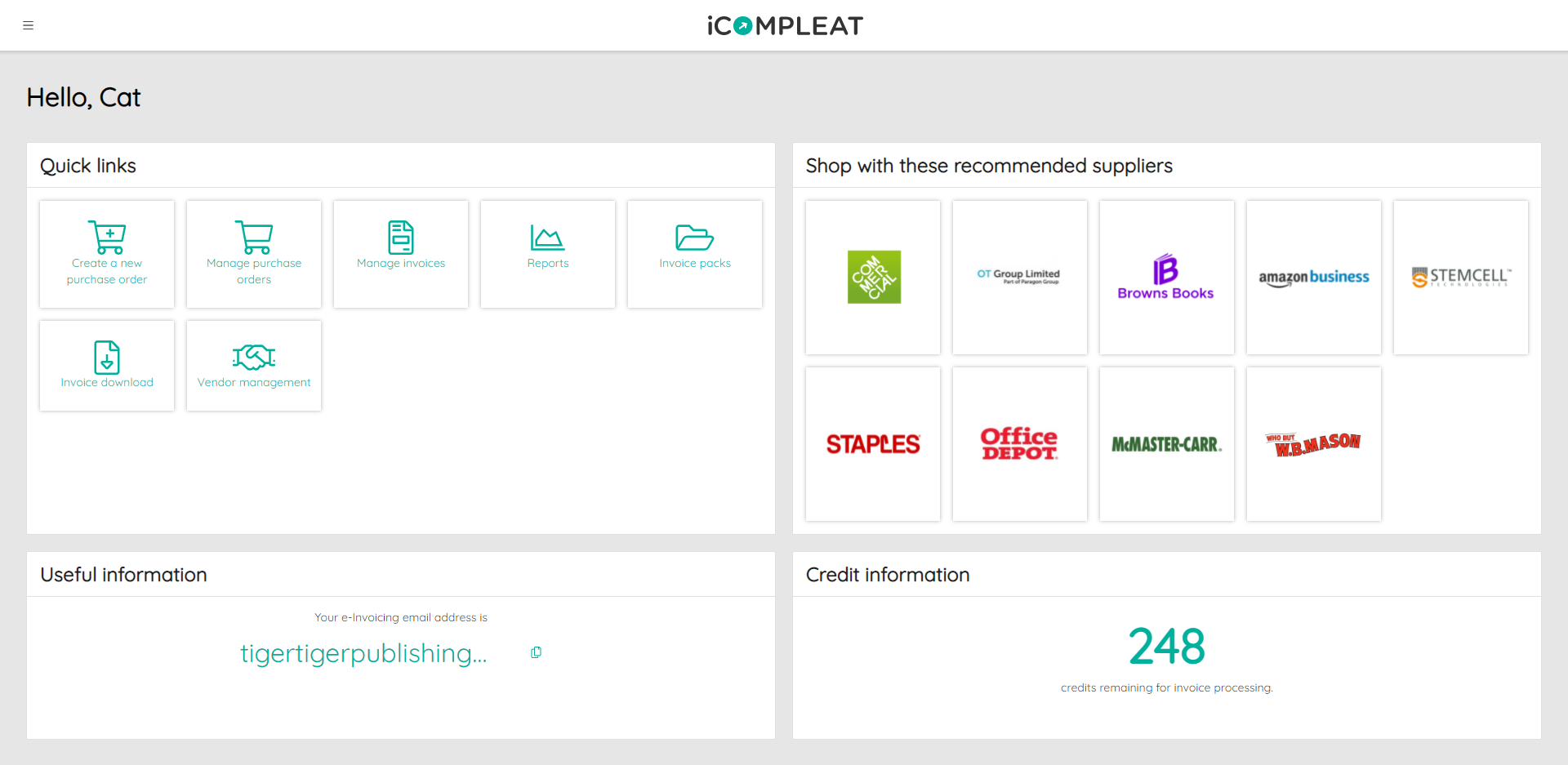 As it turns out, the old format worked a lot better for everyone, so we're instead going to give the old design some much-needed attention.
Put simply, it'll be the same Compleat that you know & love, just a little prettier - & with a few more bells & whistles!
We'll keep you updated as we're rolling out changes. As always, we're grateful for your patience while we strive to make Compleat better!
Fixes
FIXED!
US posting date format
For customers in the US, transactions were posting to the finance system in the UK date format (dd-mm-yy) rather than the US date format (mm-dd-yy).