Want to make sure your invoices arrive in Compleat as quickly as possible, coded & ready for approval?
Here's our 3-step guide to the recommended digital invoice format for Compleat. Follow the tips in this guide, & your invoices will fly into Compleat in seconds, not minutes.
1. Use an accepted invoice file type
It's important that invoices sent to Compleat are the correct file type.
The invoice file types accepted by Compleat are:
PDF (.pdf) (Recommended)
Excel (.xls or .xlsx)
MS Word (.docx)
TIFF (.tif)
Invoices sent to Compleat in any other format (Eg. .odt, .rtf, .dot) will be treated as supporting documents, & our Capture software will forward them to the Notification email address saved in the Billing/Contacts area in your Compleat company.
Find the file type by right-clicking an invoice on your desktop, & selecting Properties. The file type is displayed at the top.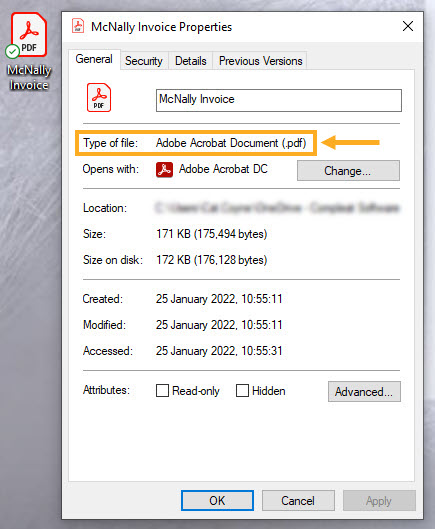 2. Ensure invoices are "intelligent" PDFs
Where you can, ask that your suppliers to send the original "intelligent" PDF - or failing that, a well-formatted & clearly scanned invoice - directly to Compleat via your e-invoicing email address.
Intelligent PDFs enable our Capture software to read the text layer within the invoice.
To find out if an invoice is an intelligent PDF, open your invoice in a PDF reader such as Adobe Acrobat, & use the text search or find function (usually Ctrl + F) to enter some text & find it within the document. If it works, it's an intelligent PDF.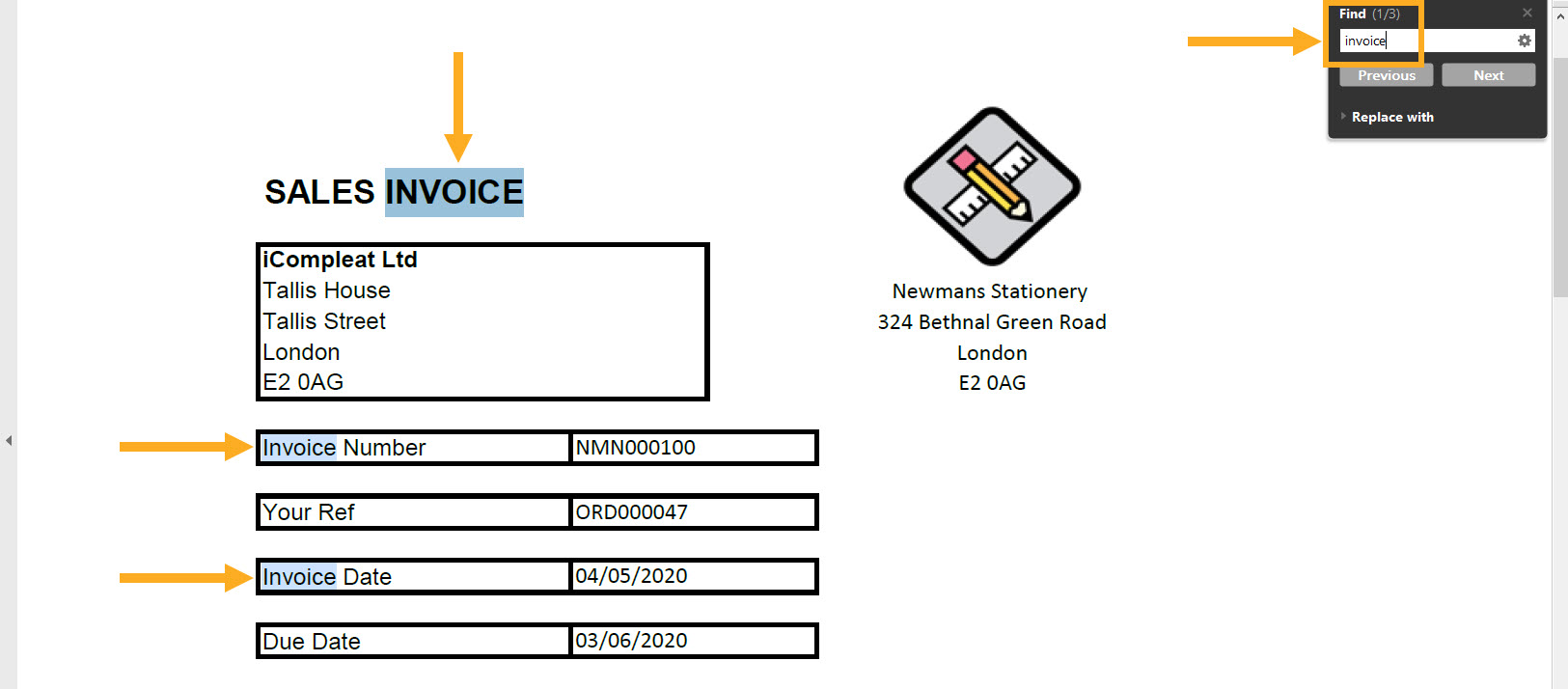 If a supplier must send a scanned invoice, they should make sure it's high quality.
Here's our definition of a high quality scanned invoice:
No handwritten comments
Isn't scanned at an angle
No stamp marks or identifiers covering invoice fields
Key fields are labelled clearly
3. Use a clear, easy-to-read invoice format
Invoices should be clearly laid out, with obvious labelling of information such as:
Invoice date
Invoice number
Purchase order number
Gross, Net, & VAT values
Here's an example: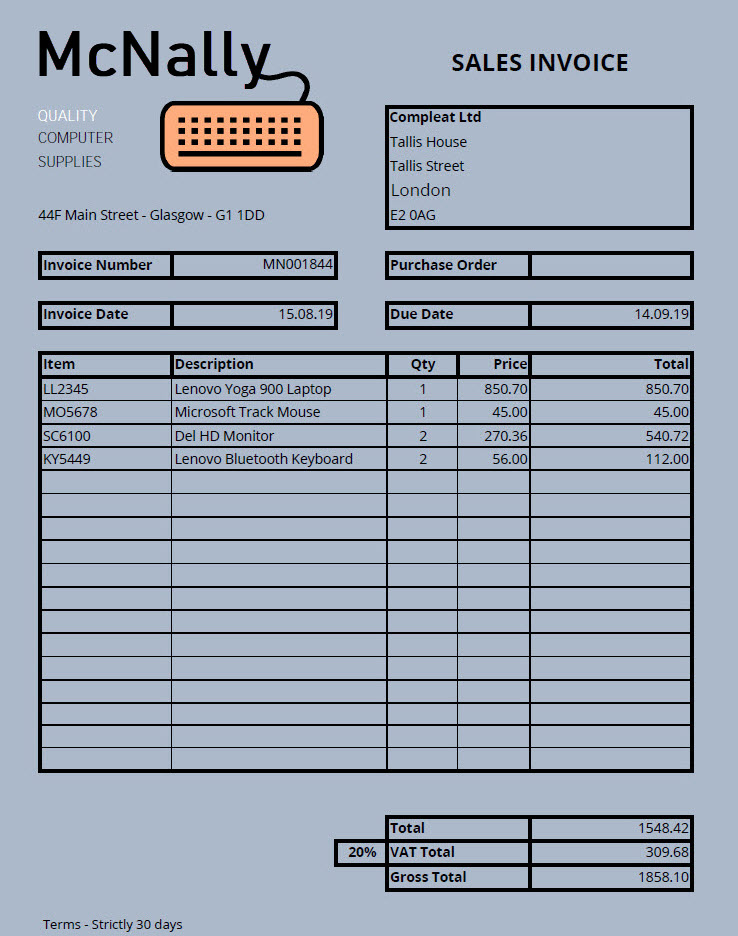 For more tips about preparing your Compleat to receive invoices, check out Sending invoices to Compleat.