Introducing: Punch-In by Amazon Business!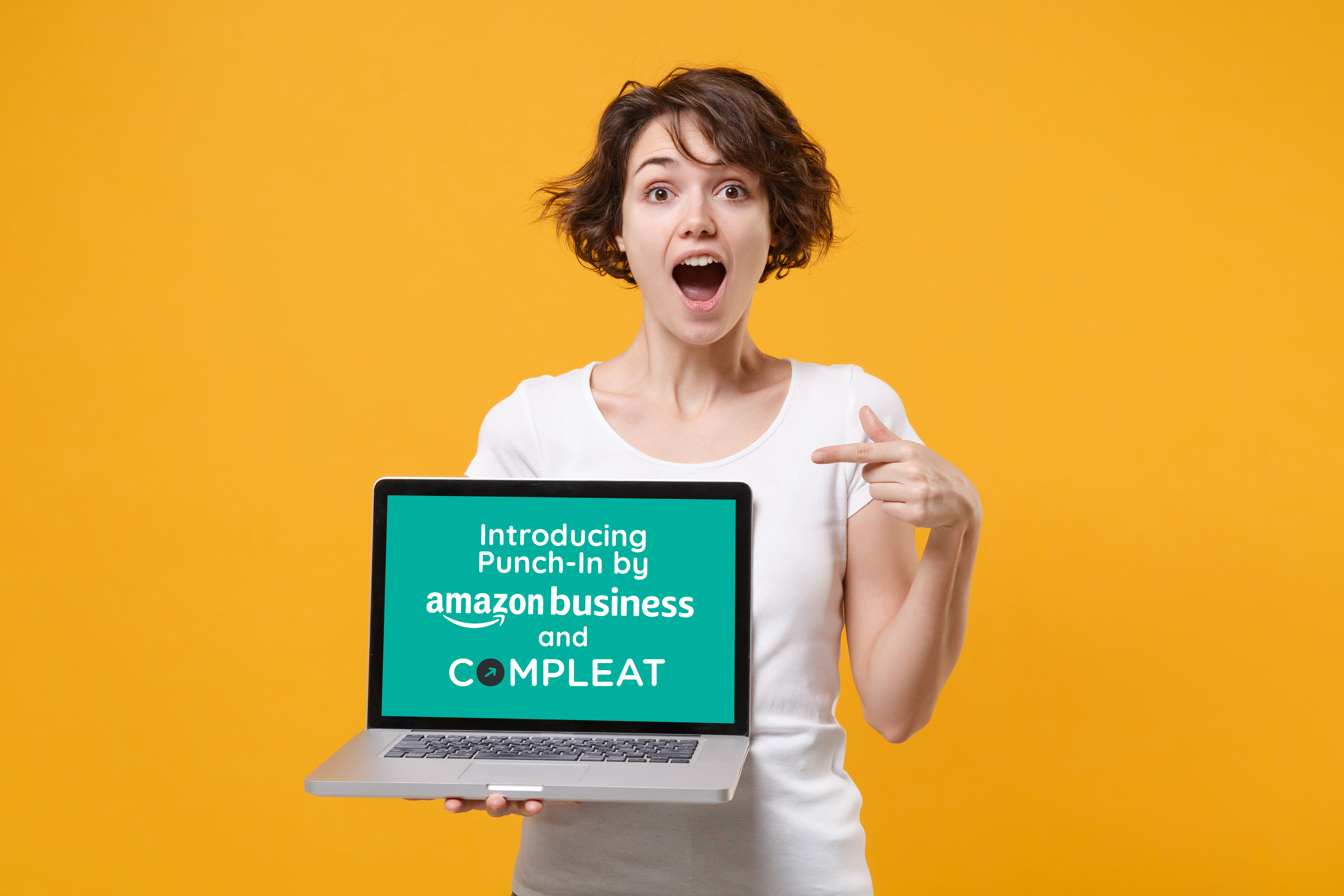 Want to upgrade your purchasing process without your buyers even noticing?
Punch-In provided by Compleat Software & Amazon Business is here!
Punch-In by Amazon Business makes sure every purchase you make is fast tracked for P2P automation in Compleat.
Simply log in to Amazon Business, add items to your basket, head to the checkout, & Amazon will send your order to Compleat, ready to be coded, approved, & submitted.