We're so excited to show you this week's updates!
Check out what's new...
What's new
NEW!
Enhanced filtering by companies in order & invoice trays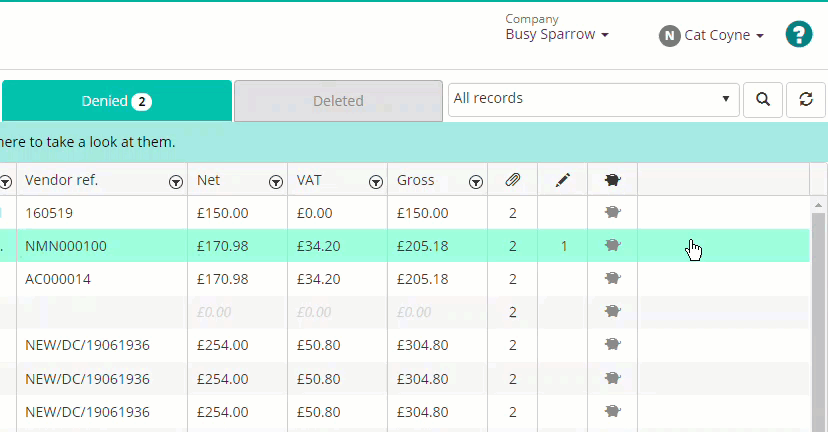 If you've got multiple companies set up in iCompleat, this update is for you.
We've enhanced the filtering drop-down within the invoice and order trays so instead of only being able to filter by all records or just the ones relating to the current company you're currently in, you can now select multiple companies.
Simply click the drop-down, choose one or more companies, and watch the tray re-organise.
This should make it 100x easier for you to not only drill down to the transactions you're after, but also get a quick overview of what's what in each of your companies.
Enjoy the update!
NEW!
Here's a bunch of extra criteria for creating custom rules!
Custom rules in Manage events are one of the coolest features behind iCompleat's automation smarts, letting you influence the behaviour of your company with razor-sharp precision.
We've just added a new bunch of criteria to play with, putting the power in your hands to create custom rules based on these invoice header details:
Supplier email address
Registration number
Bank sort code
Bank account number
IBAN
Swift code
Bank name
File name
Address 1
Address 2
What's more, you can now make rules influence to the entire transaction, rather than simply the header or line. This includes being able to transfer the invoice to a new company based on custom criteria. More on that below!
NEW!
Automatically transfer transactions to another company based on custom codes
We recently launched the new Transfer button giving you the power to send transactions to another company, or change the transaction type from invoice to credit note, & vice versa.
Now, that process can be automated! If you regularly receive invoices or credit notes that you'd like to direct to a different company within iCompleat for processing based on certain criteria, then a quick automation rule could be just the ticket.
To set up your rule, simply go to Manage events, and make these selections:

Then begin creating a new custom rule, beginning with the criteria that you'd like iCompleat to use for transferring invoices to a different company. We're using the supplier email address in this example:

Next, configure the actions to be taken. In the drop-down under …then perform these actions, choose to the transaction.
A popup appears letting you choose which company to transfer the transaction to: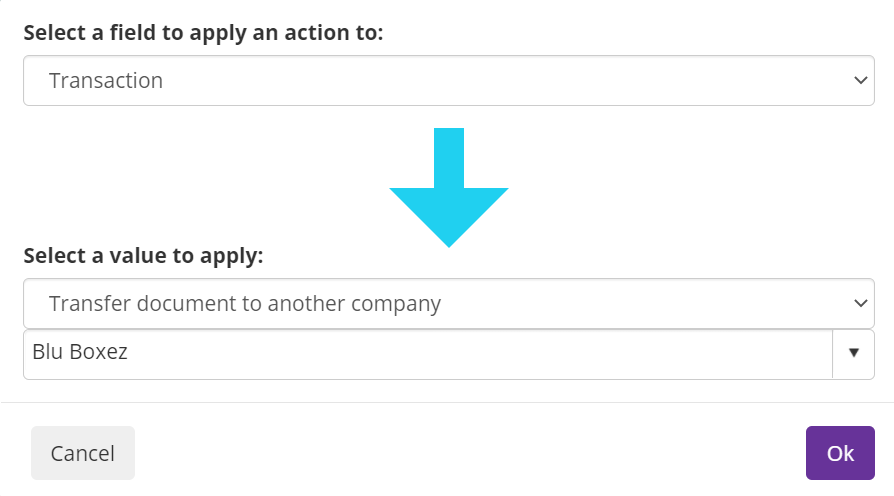 Save the rule, and you're all set!
All invoices that meet the criteria you selected will be automatically transferred to the company you select as soon as they arrive in iCompleat.
Fixes
FIXED!
Sage Intacct validation error
The credit note or invoice date was getting removed from the editing page, causing a validation error when processing.
FIXED!
US date format error on invoices
When changing the currency on an invoice to US Dollars, the date on the invoice was automatically converting to the US format (mm/dd/yyyy).