What have we been up to lately? 🤔
There's only one way to find out...
What's new
NEW!
See invoice pack details on the Documents and Timeline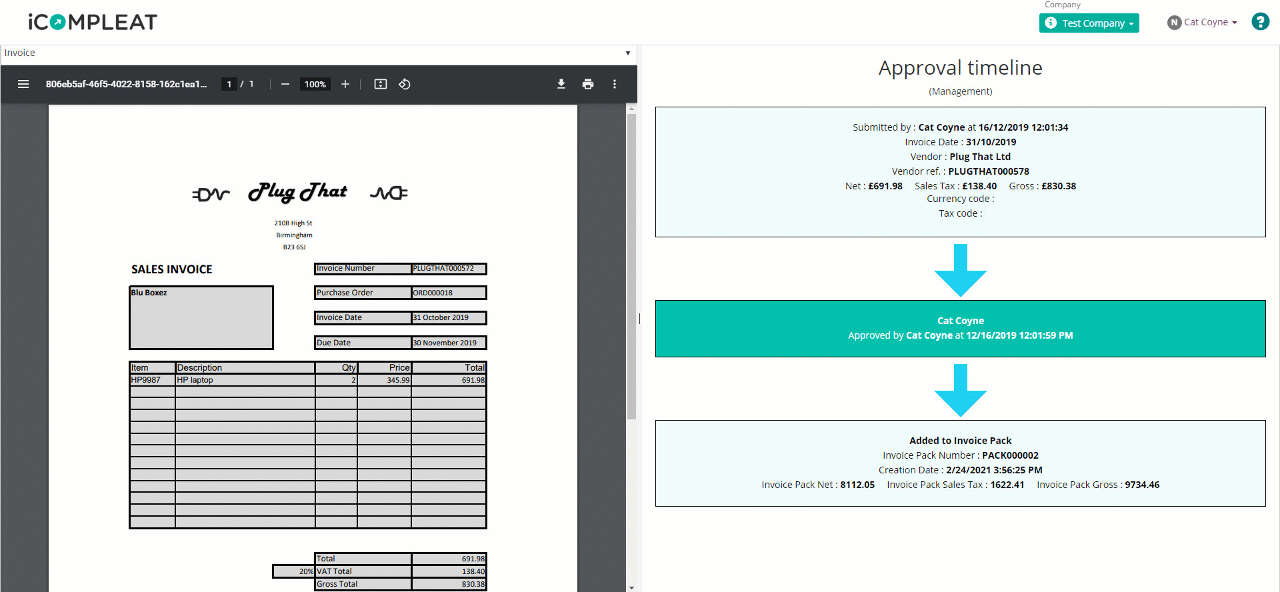 When reviewing the Documents and Timeline page of an invoice that has been added to an invoice pack, you can now see the details of the invoice pack. This includes the invoice pack number, its creation date, and net, VAT and gross amounts.
We hope this extra touch helps you out!
NEW!
Click to view an invoice's Documents and Timeline from within Sage Intacct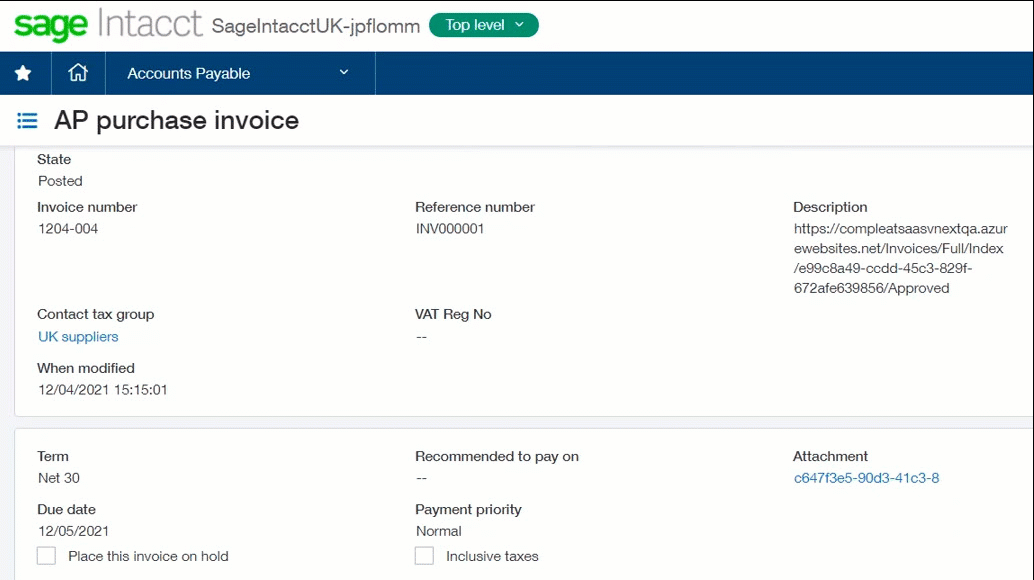 Need a little extra detail when you're reviewing your invoices in Sage Intacct? Simply copy the link in the description to open the invoice's Documents and Timeline in iCompleat in a separate browser tab.
Yet another helping hand from us to give you Compleat clarity on your accounts 😎.
NEW!
A brand-new way to create an order
We've made some updates to the ordering area in iCompleat so that buying the important things is always an enjoyable job.
First up is the new supplier drop-down. You can now select the correct supplier before you even begin creating your order, which brings up a list of previous orders with that supplier in case you might want to go ahead and create a duplicate.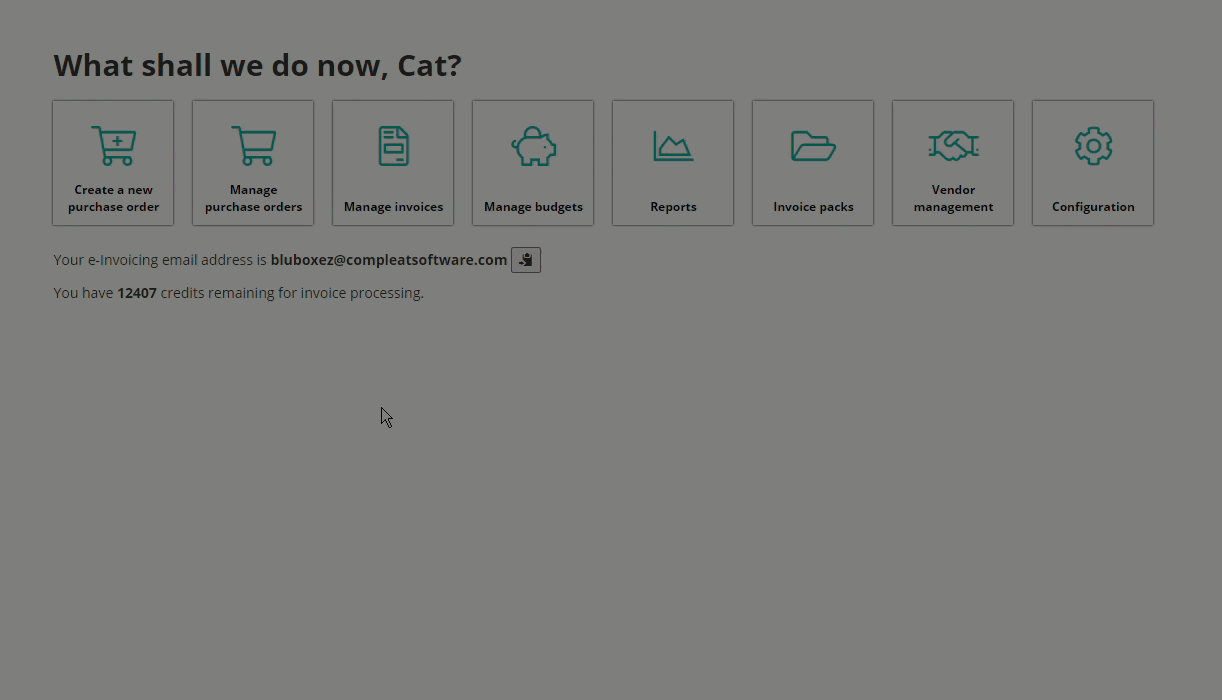 Next up is the new Buy online button in the ordering area. You'll see this if you're using iCompleatBuy. It's simply another way to punch out to your favourite iCompleatBuy suppliers from iCompleat.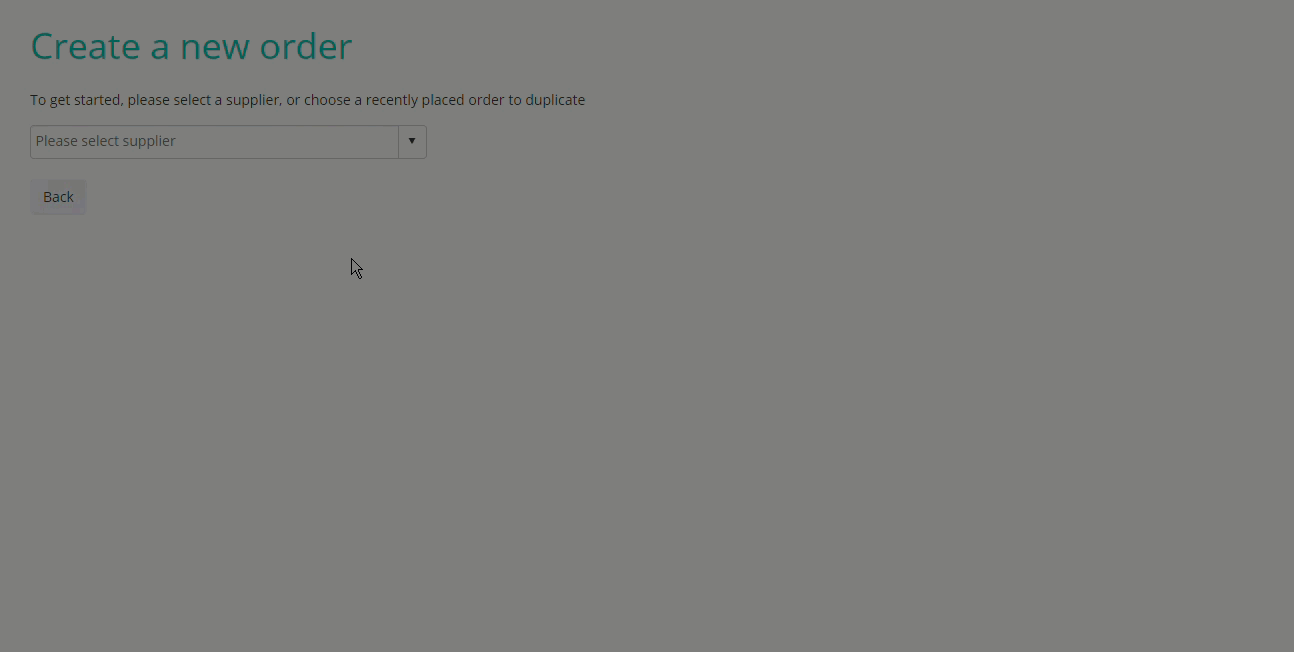 Happy ordering!
Fixes
FIXED!
Invoice tray column popups not appearing (AUS customers only)
Some customers in Australia weren't seeing the popup descriptions when they hovered over the invoice tray column headers.
FIXED!
Unexpected error when using Quick Actions to fill in a missing tax code
Some customers were encountering an error when using the Quick Actions button to fill in a missing tax code on a single invoice line.
FIXED!
Matching issues after receipting
Sometimes, when a purchase order had been matched to an invoice and was then receipted, both the order and invoice were losing their matching status. When this happened, customers were unable to rematch the order.
FIXED!
Journal numbers missing when connected to Xero
A small number of customers connected to Xero encountered missing journal numbers beside invoices in the Approved tray.