Hey there!
Check out what we've been working on to give Compleat that extra zing 🍋.
What's new
NEW!
Improved handling for part matched invoices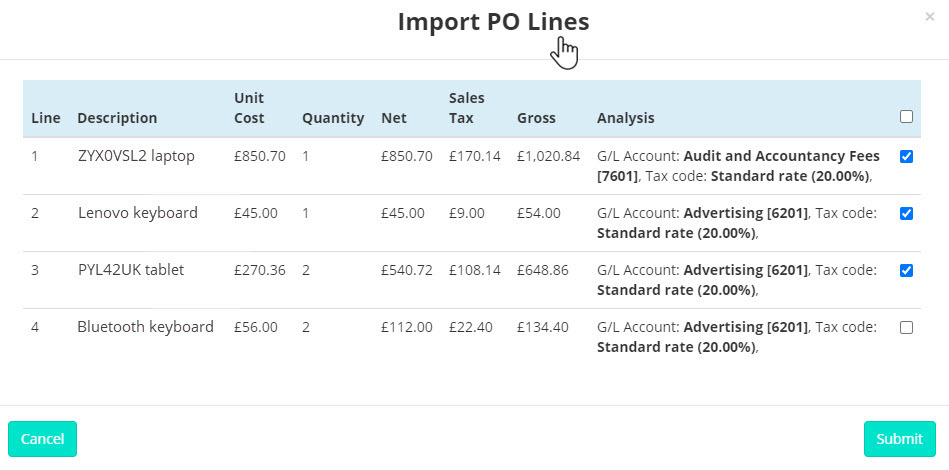 So your Max Comfort 5000 office chair has been delivered, but the Dual Height Work Master 3001 desk with built-in coffee machine from the same order is still sitting in the warehouse?
Meet your new favourite button:
Sitting snugly at the bottom of the invoice summary page, the Import PO Lines button might be small, but it has big dreams. This nifty little number lets you copy certain lines from a partially matched purchase order, and apply them to the matching invoice along with their coding as part of the matching process.
Grab that coding
That invoice for your jazzy new chair with the status Part Match? Just click the new Import PO Lines button on the invoice, see the lines on the original order, select only the line for the chair, and pow. A line appears!
The invoice replicates the coding from the order line, and you're ready to submit it for approval. No manual invoice editing, no manual coding. Just instant line-level satisfaction.
Repeat to complete
Still thinking about that state-of-the-art workstation you ordered? When that arrives and is part matched to the same order, simply do exactly the same to code the invoice line in a jiffy.

That's just one scenario. You can also use this function to copy multiple order lines if an invoice has lumped your order into a single line. You can replace individual invoice lines, or even multiple invoice lines that aren't quite matching up to the corresponding order.
And if you do happen to create a slight over match or an under match when you copy lines, Compleat will let you know, and you can correct the totals however you see fit.
We're just here spreading that line-level love. ✌
NEW!
Create an action based on a matching status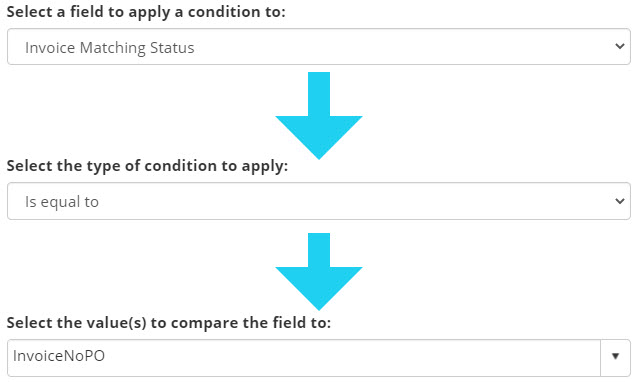 Administrators and Company Administrators with access to the Manage Events area in Compleat can now set up handy automation rules based on an invoice's matching status.
If you're familiar with the Manage Events area in Compleat, you'll know that the possibilities for invoice processing tricks are practically endless. Apply the account code Aquarium every time an invoice arrives containing the item description Clown fish? Not a problem.
Apply the Refreshments layout every time an invoice arrives from your two favourite suppliers Drinks R Us and Storm in a Teacup? Sorted.
Lights, matching status, action
Now, you can perform the same magic to a transaction header using the invoice's matching status as the trigger. Receive a partially matched invoice from your stationery supplier? Have Compleat automatically add the submission comment "Contact sarah@penznpencilz.com if next invoice doesn't arrive within 24 hours".
That's going to be handy, right?
Check out our article on Managing Events to find out how to set up an action (spoiler: it takes just a few seconds ⌚).
Fixes
FIXED!
Adjustments created as credit memos in Sage Intacct
When Compleat created Adjustments in Sage Intacct, it was using the type Credit Memo instead of Debit memo. This is now sorted.
An AP adjustment is a transaction that applies an AP credit or debit memo in order to modify the amount owed to a vendor.
FIXED!
Nominated users unable to approve invoices with bank detail validation issues
Some users who were nominated to approve or deny invoices containing potential bank issues were encountering an error page.