Hello!
Here's everything that's new, updated, and fixed in iCompleat on August 21st 2020.
What's new
NEW!
Duplicate a custom rule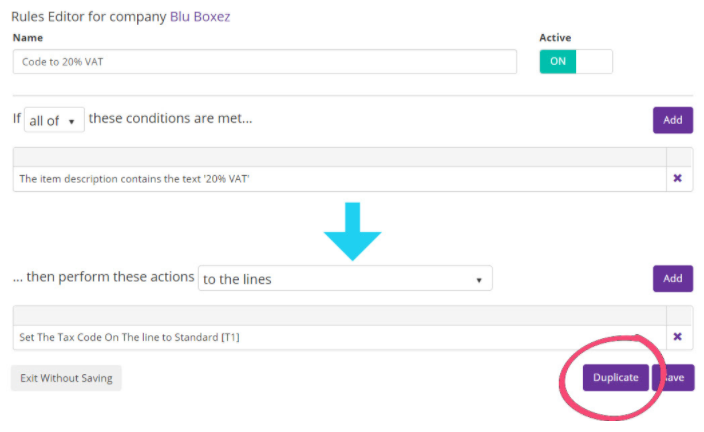 A good custom rule in iCompleat can make a world of difference. That's why we've added a new button that lets you swiftly duplicate an existing rule so that you can apply it to even more scenarios.
To use it, just go to Configuration > Manage events, and open an existing custom rule. You'll now see the new Duplicate button in the bottom-right of the screen. Click it, and the rule is instantly duplicated, with the rule editing page open so that you can begin customing the copycat rule straight away.
Of course, there would be no sense in creating an identical rule, so you'll need to tweak some of the details so that the rule has a new purpose. Maybe you've got an existing custom rule which tells iCompleat to apply the account code 'Software' when a line description contains the word 'computer'. You could duplicate this rule and change 'computer' to 'keyboard'. Job done!
We hope this comes in handy!
You can create custom rules that come into play for orders that have been created, or newly received invoices and credit notes.
Fixes
FIXED!
Cloud finance system improvements
We've made connection improvements for customers connect to cloud finance systems such as Xero and QuickBooks, meaning their connection should no longer intermittently drop.