Hello!
Check out what's new, improved, and fixed in iCompleat on 29th November 2019.
What's new
NEW!
See your order titles in the tray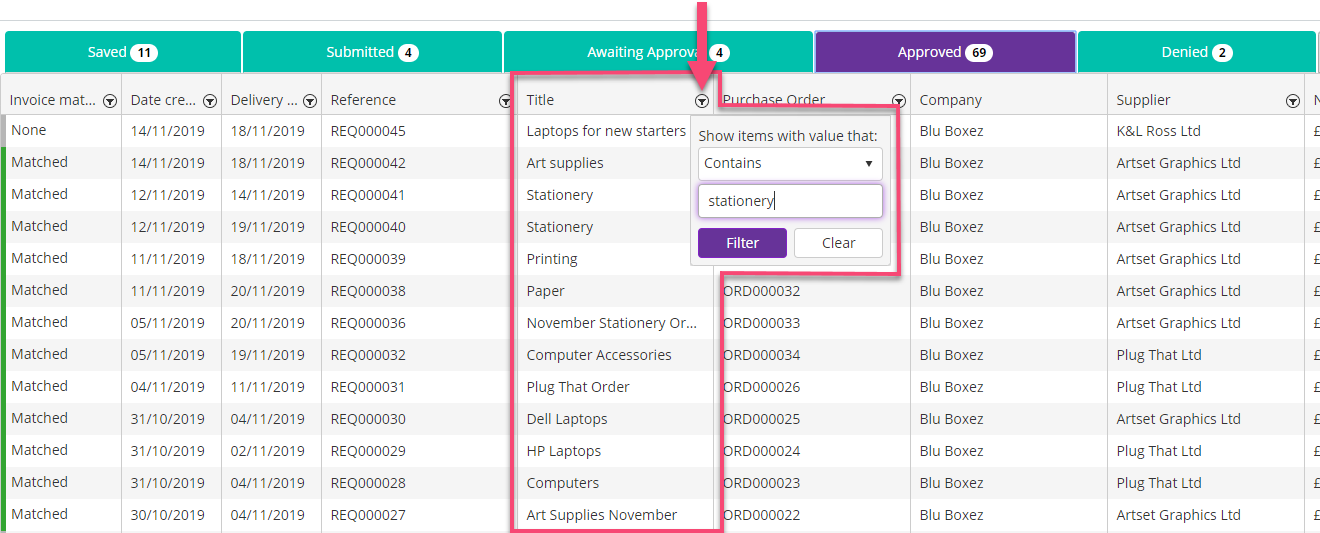 We want to make it as easy as possible for you to manage and process your orders, which is why we've added the new and infinitely useful order title column to your order trays. Sitting snugly between the 'Reference' and 'Company' columns, the 'Title' column adds some much-needed context to your orders as you navigate the trays.
Now, you can scan your Saved tray to quickly home in on that 'Tea and Coffee' order you left unfinished, or hop into your Awaiting Approval tray and get a detailed insight into the nature of the orders awaiting your thumbs up. With the option to filter the 'Title' field in any order tray by keywords, it's now possible to open your Submitted tray and quickly bring up a list of all orders you've ever made containing any term in the title, from 'site equipment' and 'plant hire', to 'stationery' and 'milk order'.
NEW!
Set a preferred delivery site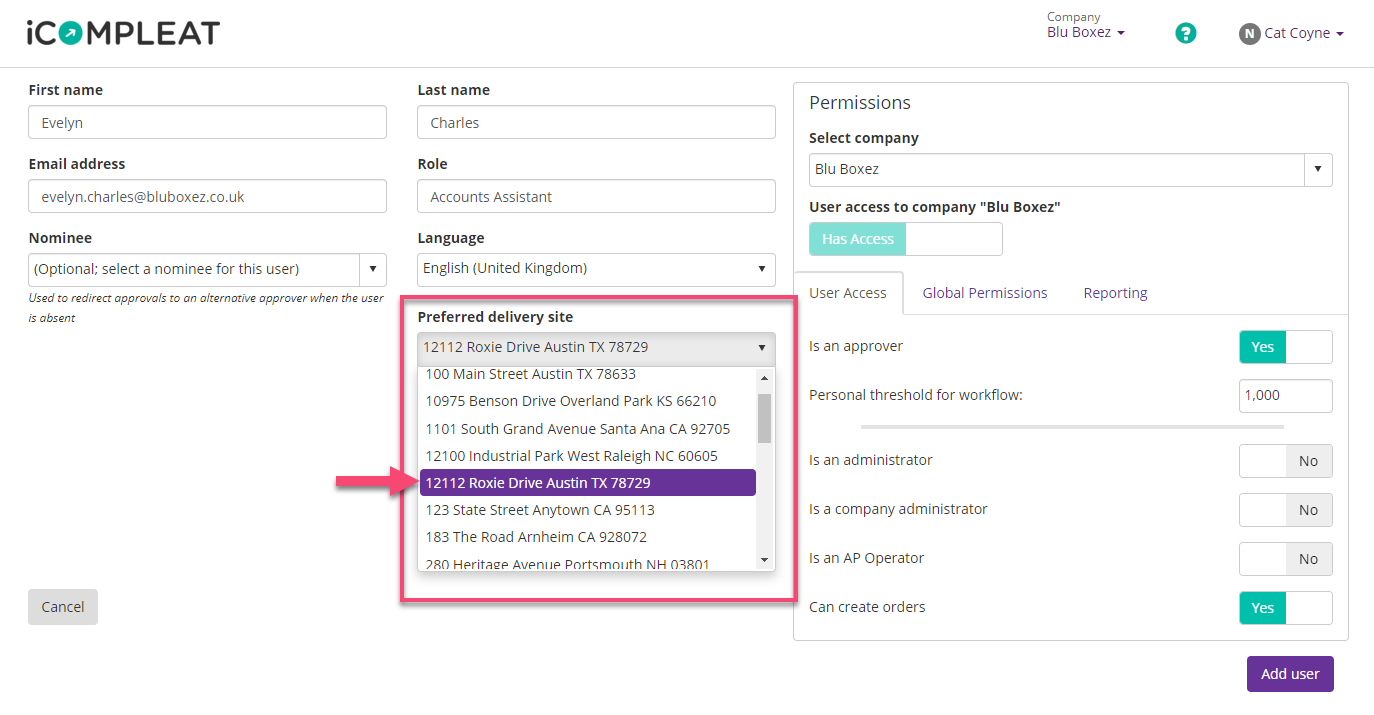 Thanks to the brand new 'Preferred Delivery Site' feature, you can sit back and let iCompleat take care of ensuring your orders reach the right place. Located in the 'My Profile' area, this useful new option enables you to set the default delivery address that iCompleat will automatically apply to all orders you create. It's a brilliant time-saver if you frequently place orders to the same address.
This nifty new feature doesn't just save you a few seconds at the point of order – it provides reassurance to those who ever find themselves worrying after placing an order that they've accidentally selected the wrong delivery address. It's also a real boon for Administrators, who can set the preferred delivery site for both new and existing users, providing peace of mind that their entire team's ordering configuration is in check.
Of course, there might be the odd occasion when you want to place an order for a different delivery site. In this case, you can simply click the delivery site field within the order creation page and select from your company's other saved addresses as normal.
NEW!
Default delivery date on orders is now set to the next day
Orders creators can now enjoy the convenience of having the delivery date on their orders automatically set to the next day, with the option to amend it if they need to.
Fixes
FIXED!
Workflow and navigation buttons missing from unprocessed invoices
Sometimes the workflow and navigation buttons in the grey ribbon along the bottom of the invoice summary screen were missing from unprocessed invoices.
FIXED!
'No PO reference' status not updating after manual matching
Sometimes if an invoice had the matching status 'No PO Reference' and you manually matched it to an order using the Find a PO button, the invoice kept its 'No PO Reference' status instead of changing to 'Matched'.
FIXED!
Order matching status not updating after their matching invoice was deleted
When you deleted an invoice that was matched to an order, the order kept its matching status after the invoice had moved to the Deleted tray.