The matching configuration chosen by your iCompleat Administrator may change the number of lines available to code during invoice processing. This is because your Administrator can choose whether an invoice matching an order will copy that order's lines.
They can choose for lines to be copied under one of two circumstances:
Only if the invoice has the same amount of lines as its matching order.
Regardless of whether the invoice has the same amount of lines as its matching order.
When an invoice copies the lines of its matching order, this simply means that the exact same lines as on the order will appear on the invoice editing page, available to be edited & coded separately.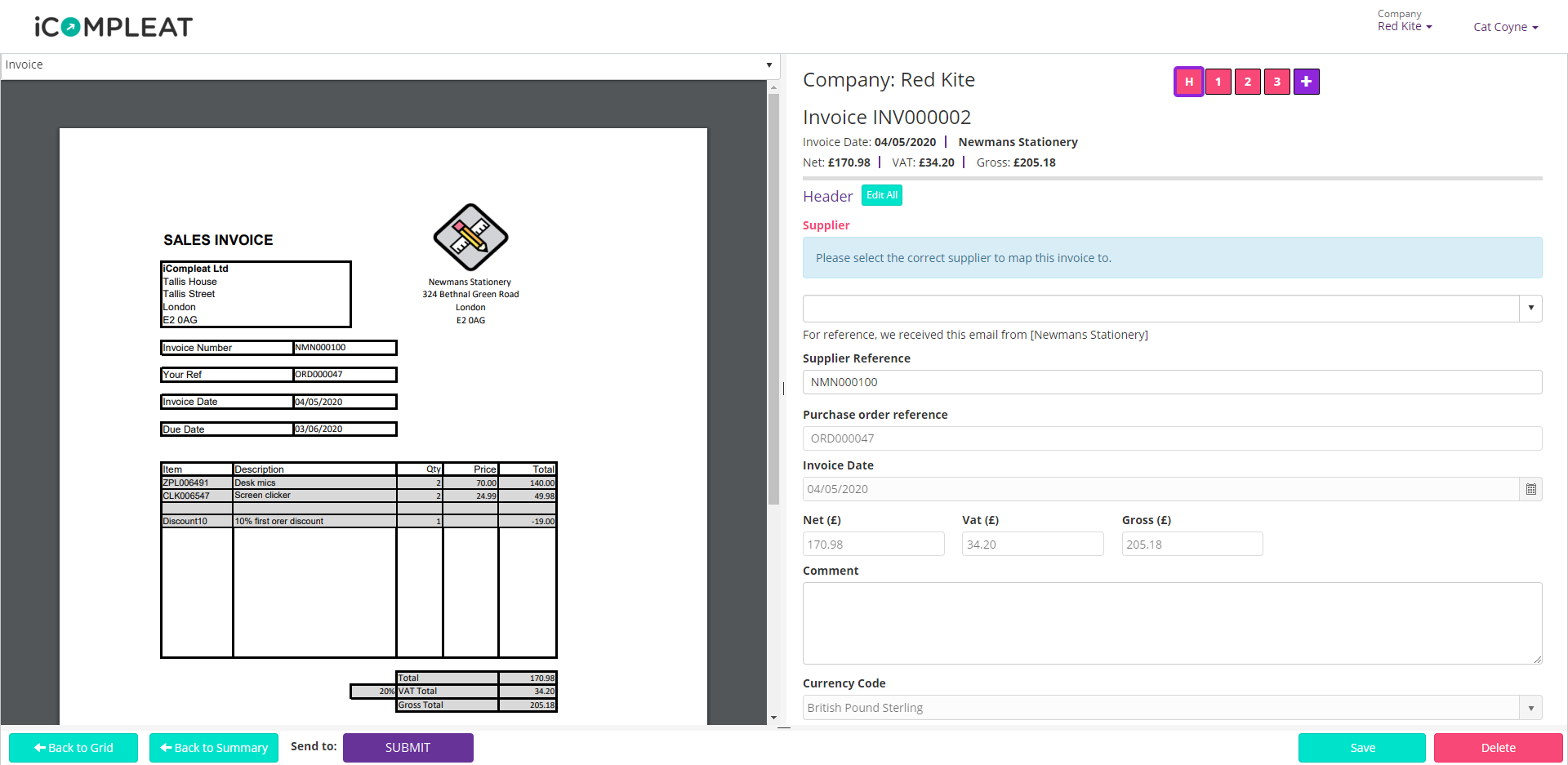 The screen you see during invoice processing is exactly the same as the one you normally see: a preview of the original invoice on the left, & the editable header & lines on the right. In this case, the lines you see are the copied lines, & you can edit/code them as necessary.
How does this affect matching?

It doesn't. iCompleat matches an invoice to an order based on one of two matching criteria options:
Supplier + purchase order number
Supplier + purchase order number + amount
With both of these options, your Administrator can decide whether iCompleat will also copy the order lines & in what scenario, but this doesn't have a bearing on the matching status. The matching status is determined by the matching criteria alone.
What if receipting is switched on?

If receipting is on, an invoice that qualifies for line copying will inherit only the fully receipted lines from its matching order. Any cancelled lines from the order won't be copied onto the invoice.