If you are using the previous version of the Sage 50 and Sage 200 connectors, the next time you log back into iCompleat, a notification appears to alert you that your connectors are out of date.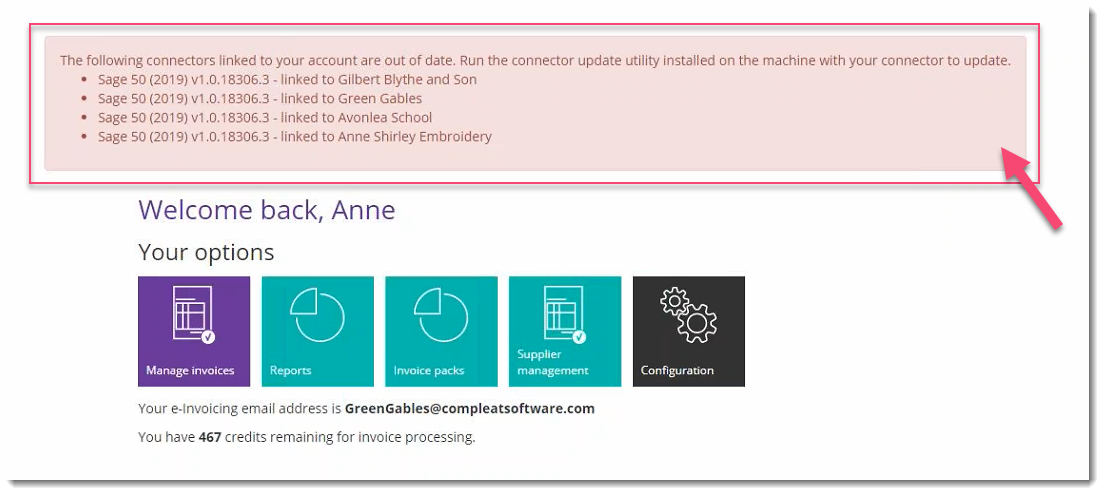 Step 1
On your desktop, double-click the 'Compleat Sage 50 Connector Updater'.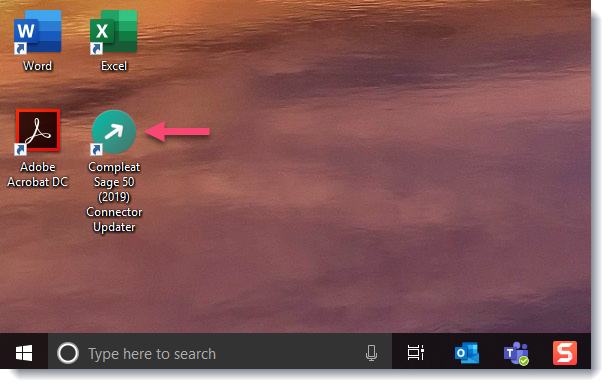 Step 2
If your Compleat Connector is up to date, you will see a message stating 'your connector is up to date'.

Step 3
If your Connector Updater detects that a new version is available, you will see the option 'Update now'.
Click 'Update now'.

Step 4
A progress bar appears.

Step 5
When the upgrade has completed, click 'Close'.