Step 1
Navigate to the Homepage.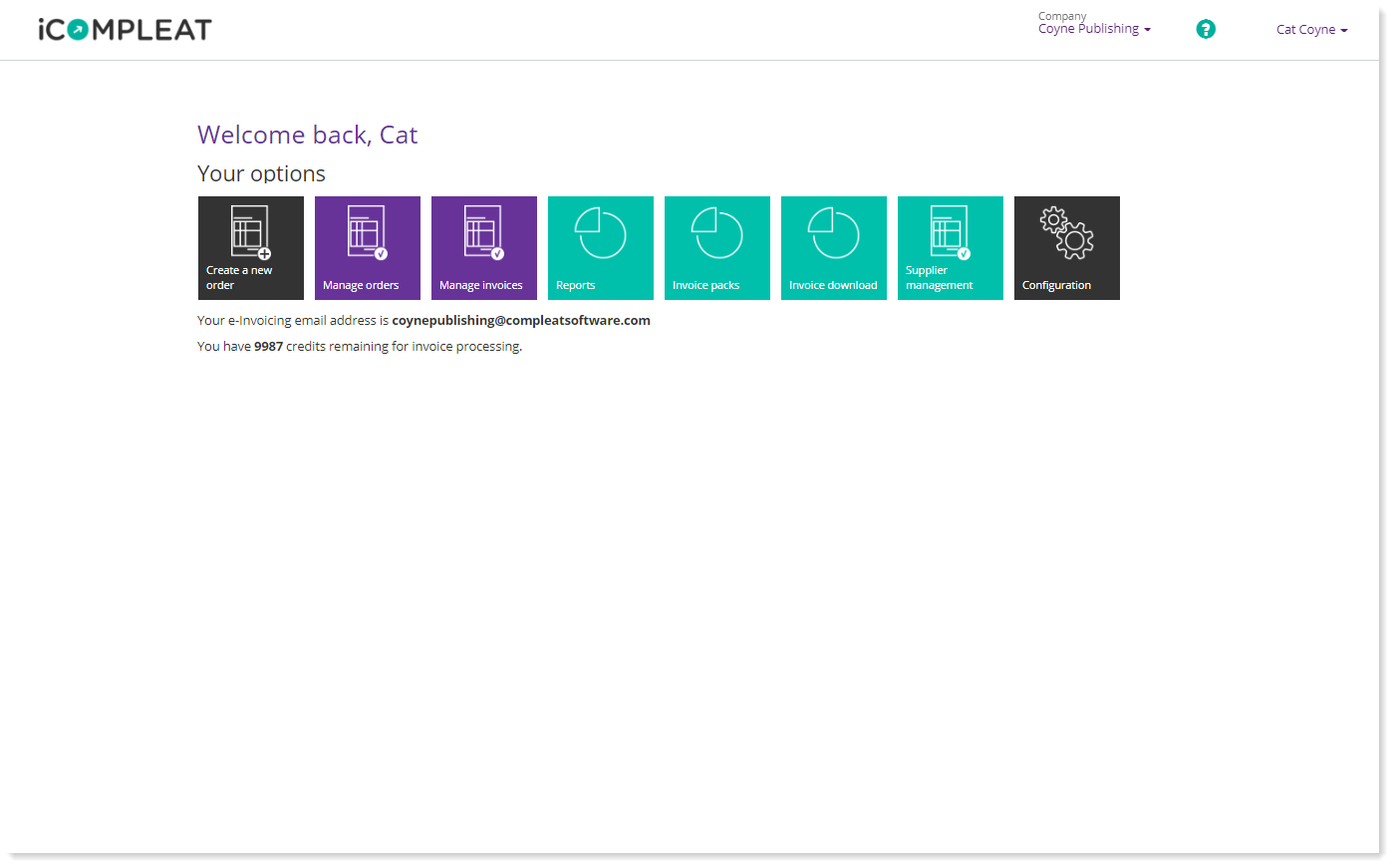 Step 2
Select the Configuration option.

Step 3
Select the Manage numbering option.

Step 4
Click or tap the numbering scheme Name to view or amend its details.
In this example, we are editing the Invoice numbering scheme.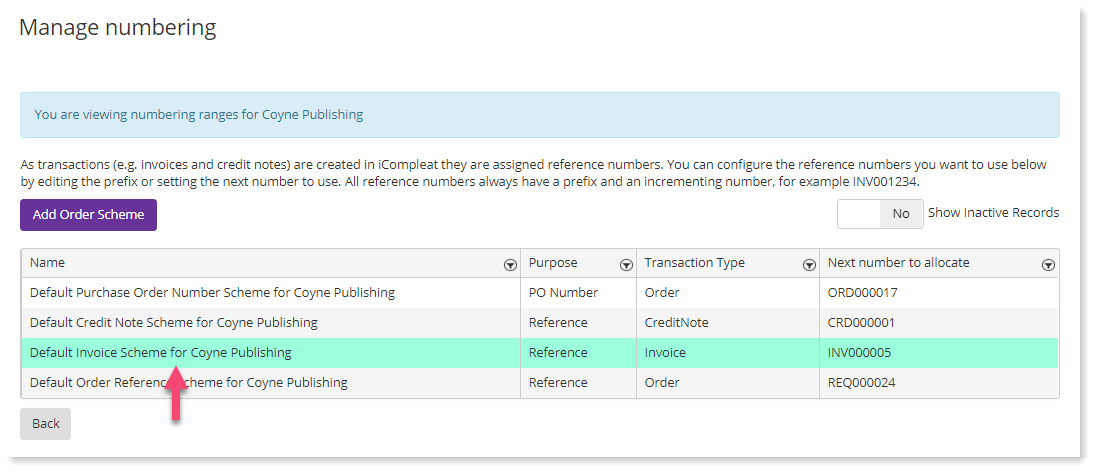 Step 5
Enter, view, or amend the numbering scheme Name.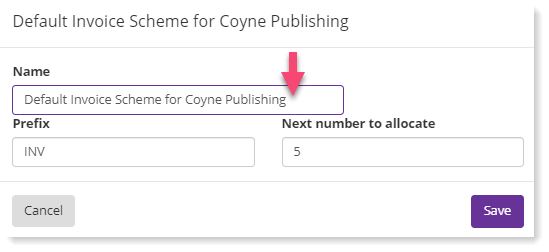 Step 6
Enter, view or amend the numbering scheme Prefix.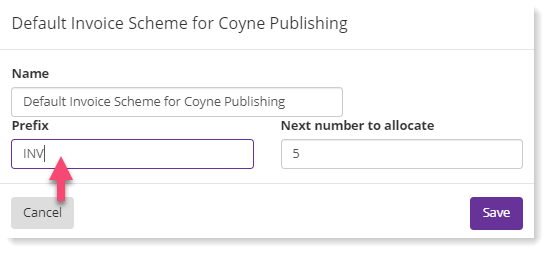 This is the prefix added to all incoming invoices and used throughout the selected workflow's approval chain.
Entering the prefix INVMD would name all incoming invoices with the prefix INVMD followed by a number in sequential order.
The sixteenth invoice to be received would be named INVMD000016, and subsequent invoices would follow the same naming conventions: INVMD00017; INVMD000018.
Step 7
Enter or amend the Next number to allocate.
Entering the number 5, would number the next invoice as INVMD000005 and the sequence would continue for subsequent invoices.
The numbering sequence is automatically updated as invoices are received.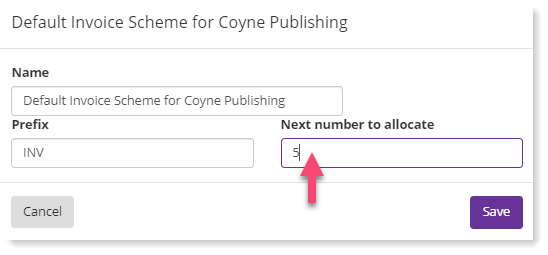 Step 8
Click or tap the Save button to apply any changes.
Alternatively, click or tap the Cancel button. Unsaved changes will be lost.