Sometimes you can come across transactions on which the total line level VAT doesn't match the total header level VAT. This usually happens when the VAT at header level is rounded either up or down. In these circumstances, if you try to send the invoice down an approval workflow, you will receive the below error:

The following video and steps tell you how to correct this.
Step 1
In the bottom-right corner of the invoice summary screen, click 'Edit'.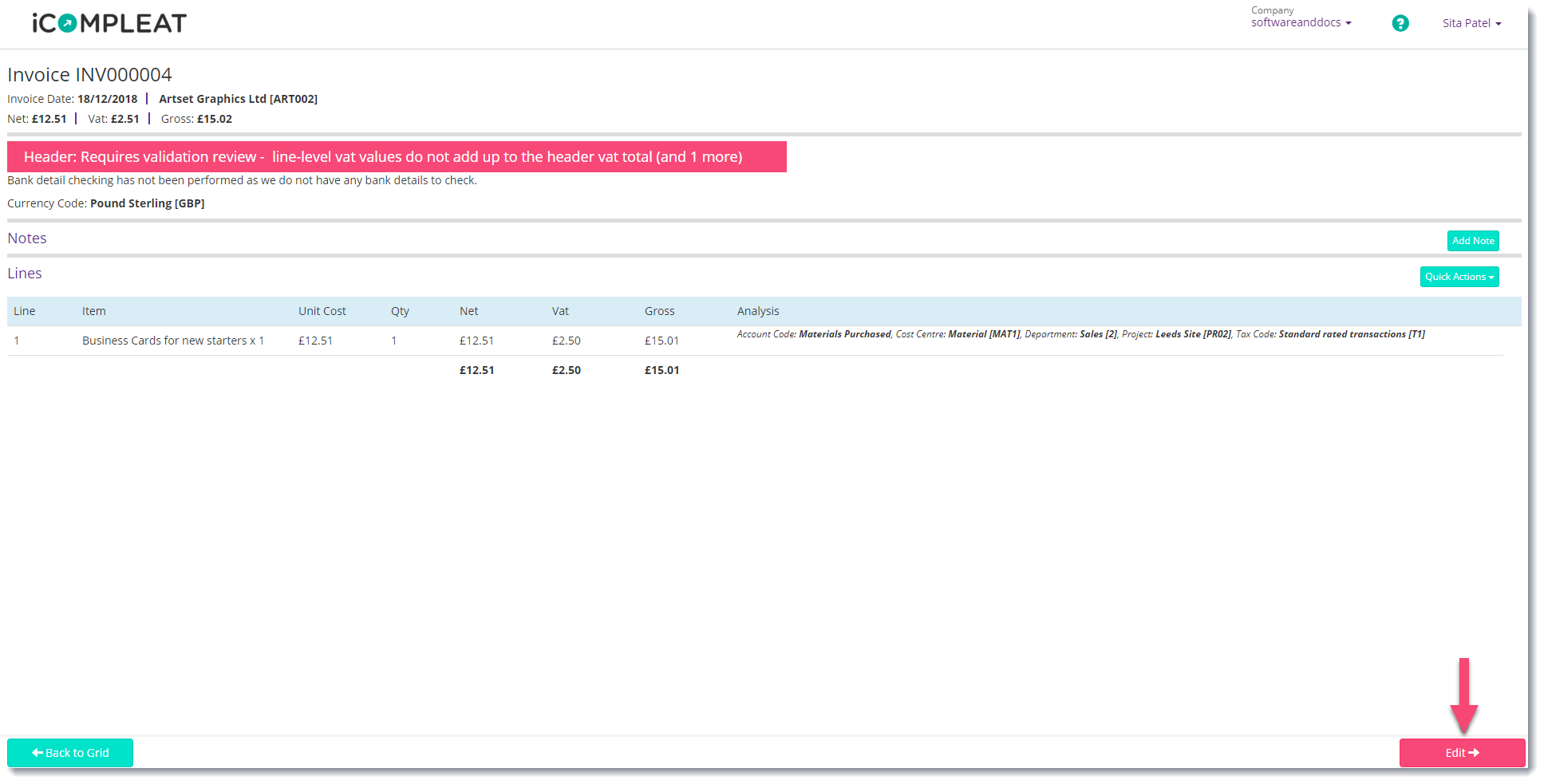 Step 2
The invoice editing screen shows the incorrect values in red.
At the bottom of the screen, click 'Correct Totals'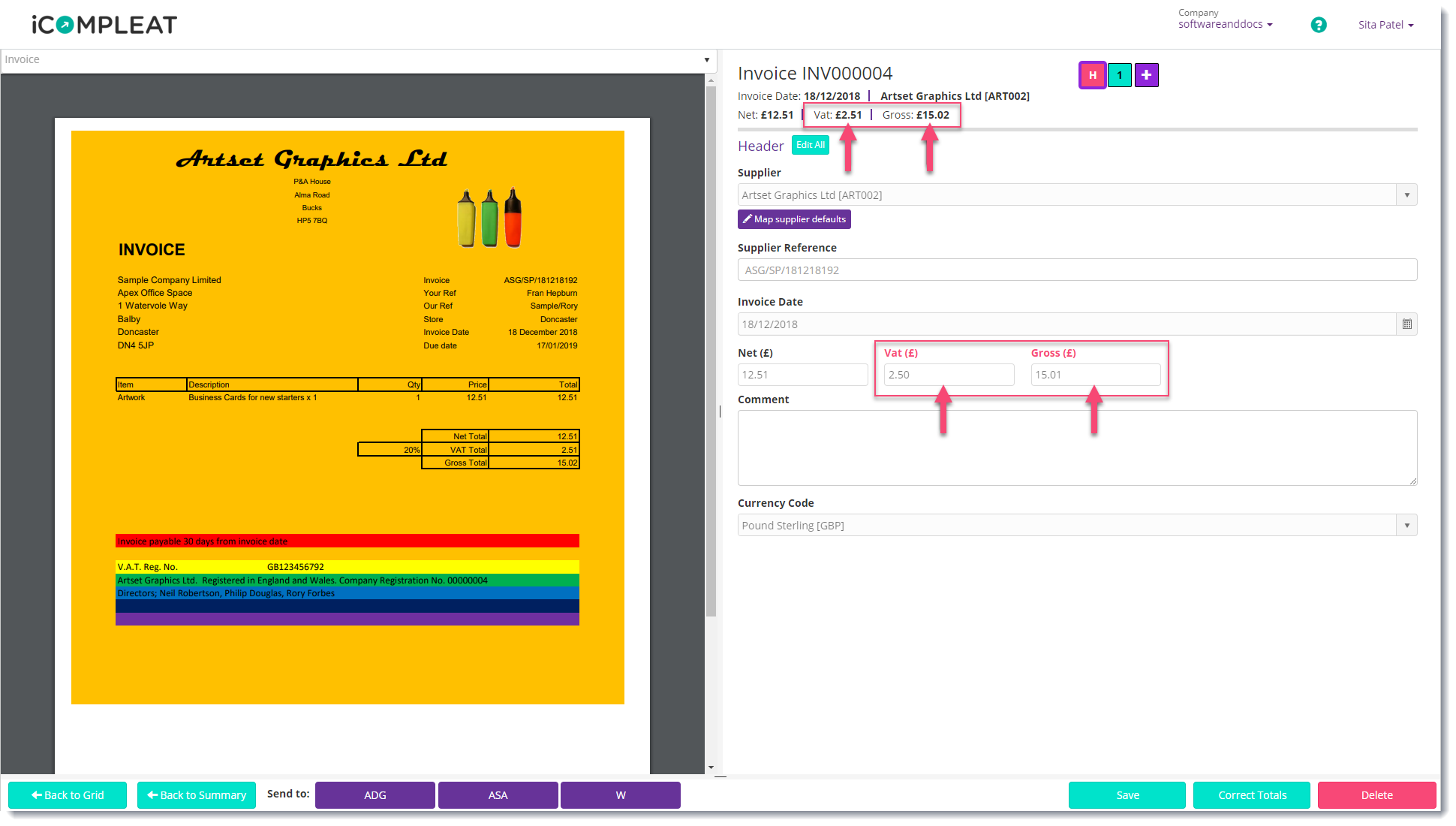 Step 3
The 'Correct Totals' pop-up appears.
Click 'Auto-correct lines'.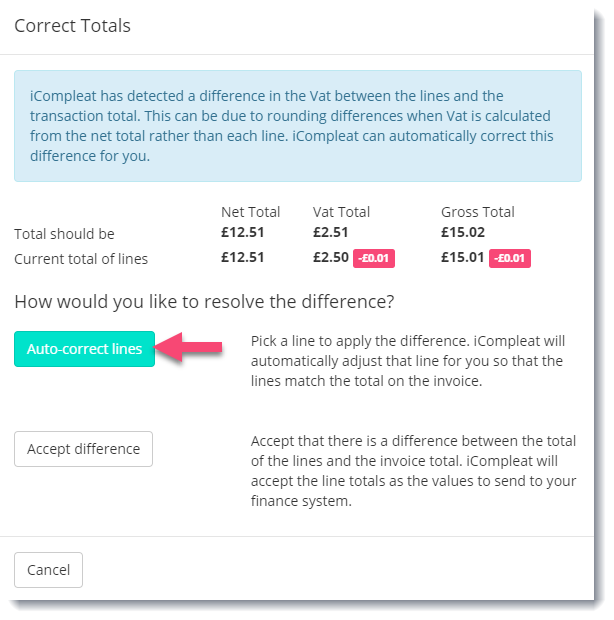 Step 4
A pop-up appears asking you to select a line on the invoice to apply the correction.
Beside the line you want to apply the difference to, click 'Use'.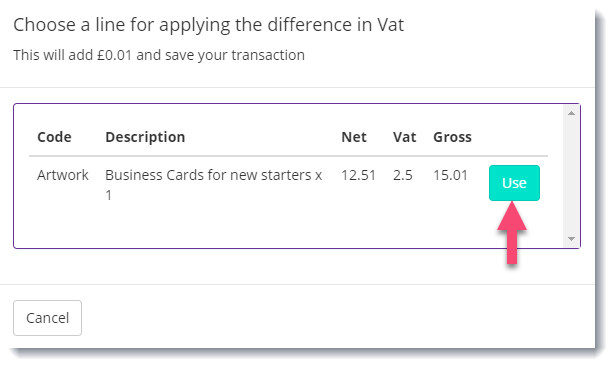 Once the VAT is correct, the adjusted invoice displays on the invoice summary screen.