Provided that the approver has not yet approved the invoice, you have the option to recall it. If the invoice has been approved, it cannot be recalled.
Step 1
In the 'Submitted' tray, click the invoice to open it.

Step 2
The invoice summary page opens.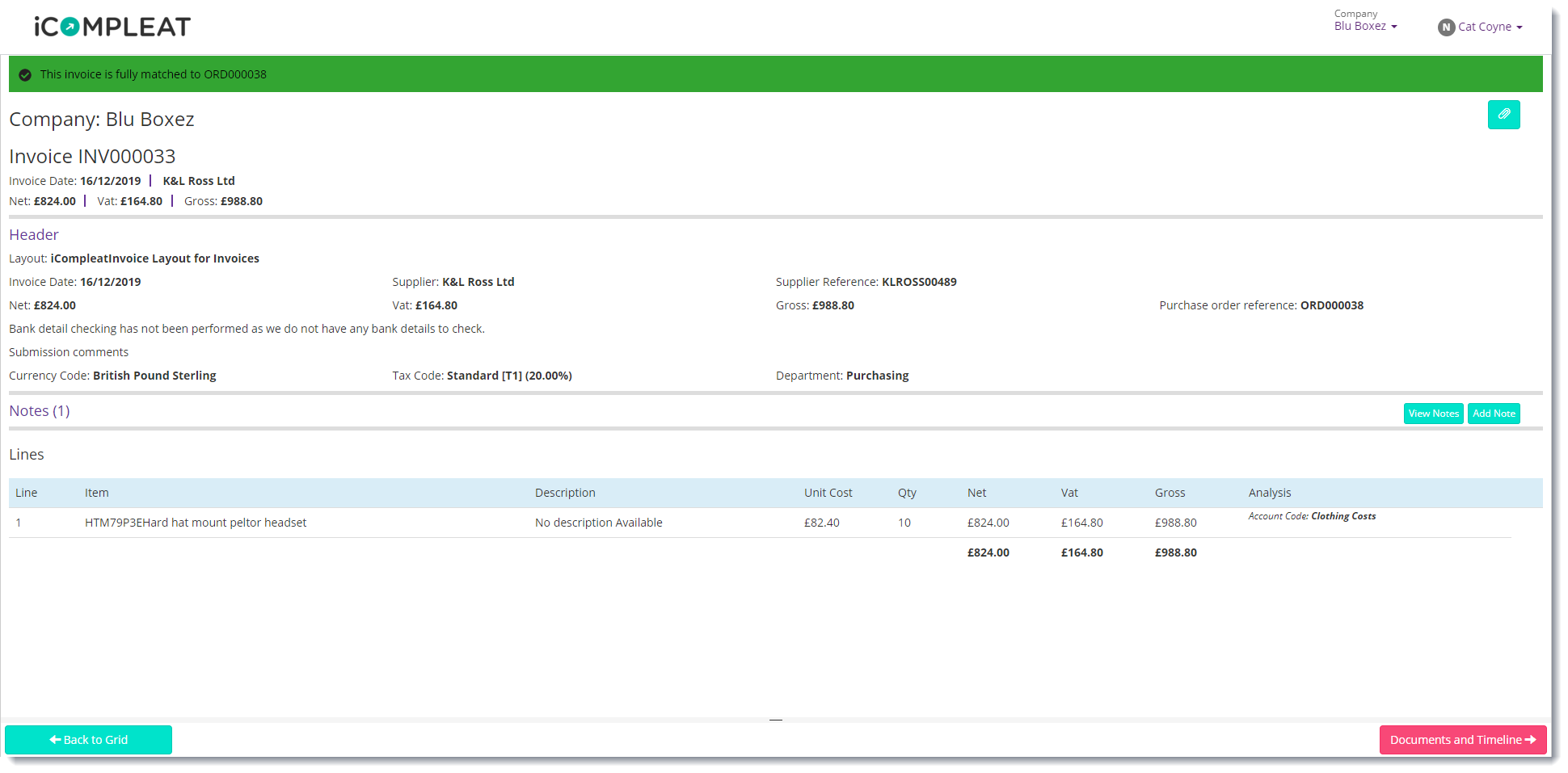 In the bottom-right corner, click 'Documents and Timeline'.
Step 3
The Approval Timeline appears.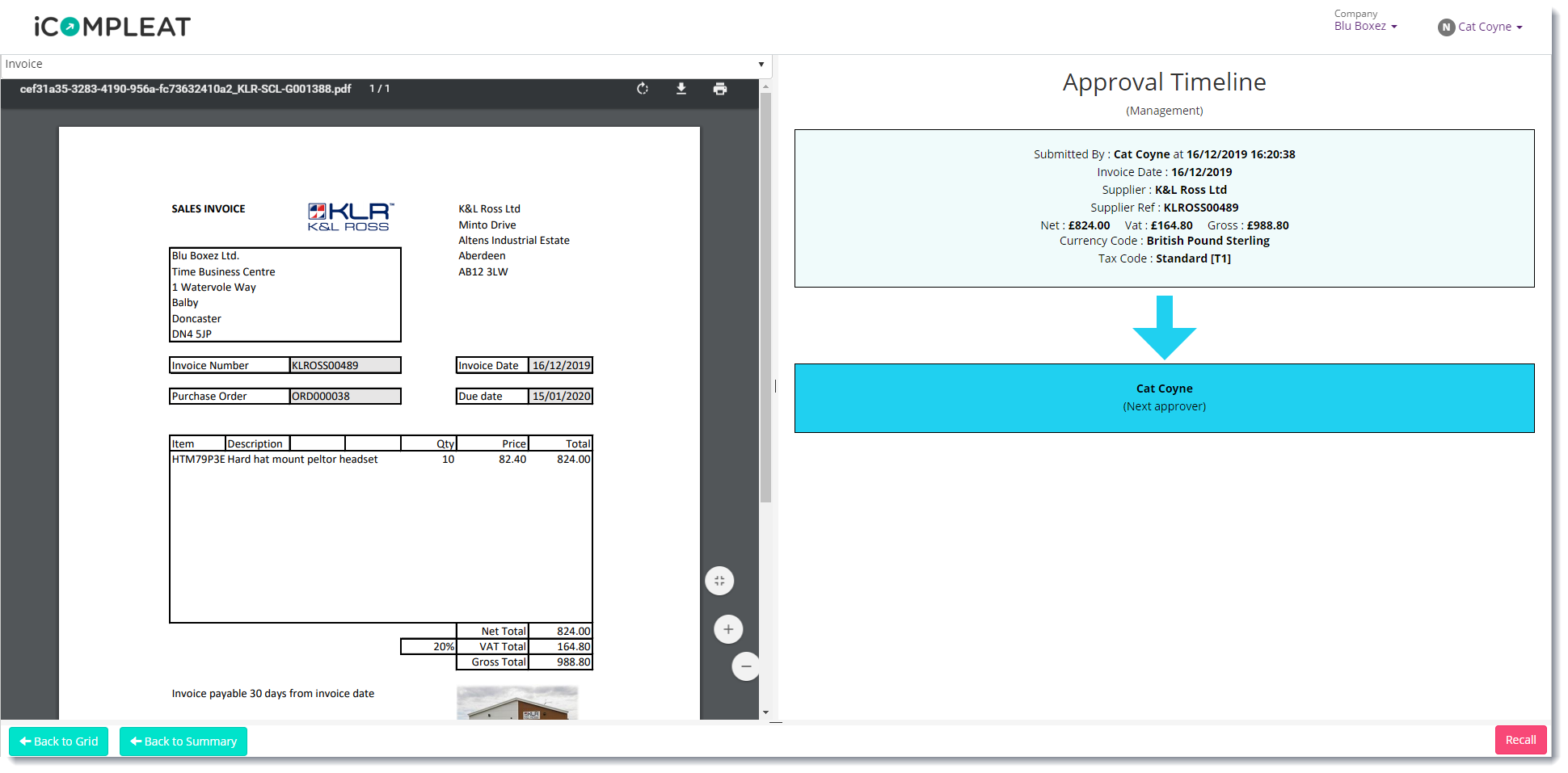 Step 4
In the bottom-right corner, click 'Recall'.

Step 5
The message 'Are you sure you want to recall this transaction? Doing so will lose any progress on approvals and return it to the unprocessed tray.' Appears.
Click 'Yes'.

Step 6
The invoice is recalled, and is now in your 'Unprocessed' tray.