iCompleat provides quick access to viewing invoices and supporting documentation directly from the invoice tray. This saves you from having to load up each invoice individually.
How:
Step 1
Locate the invoice in the relevant invoice tray.

Step 2
In the attachment column, click on the number.

Step 3
The Invoice window opens.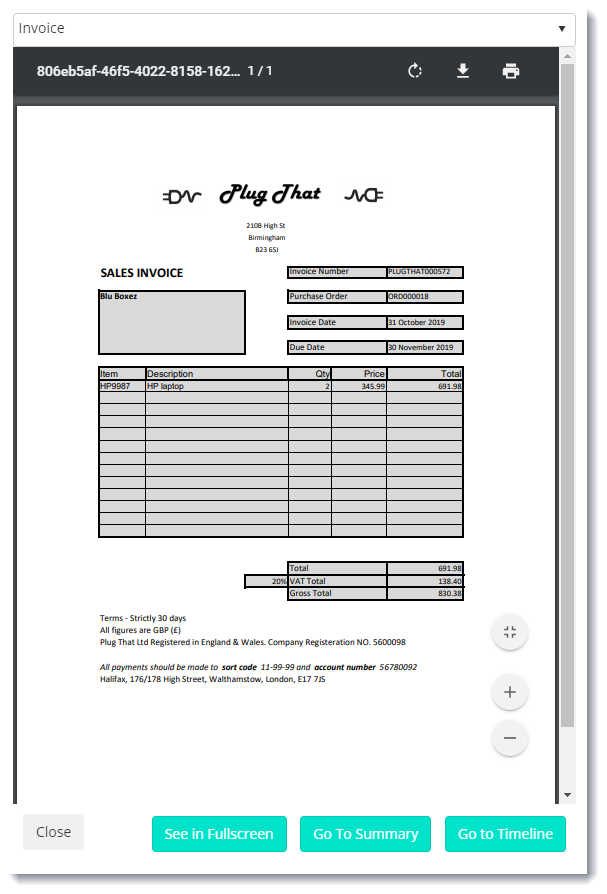 Step 4
To view any supporting documentation, click the drop-down arrow.

Step 5
Select 'Supporting document' from the drop-down list of available options to see any documents the supplier sent with the invoice.
The body text of the email the invoice was attached to will be listed as a supporting document. Any supporting documents attached by the AP Operator or other approvers will also appear in the list.

Step 6
The supporting documents appear.